Get to know New Jersey's Leading Premier Agent
Danny Yoon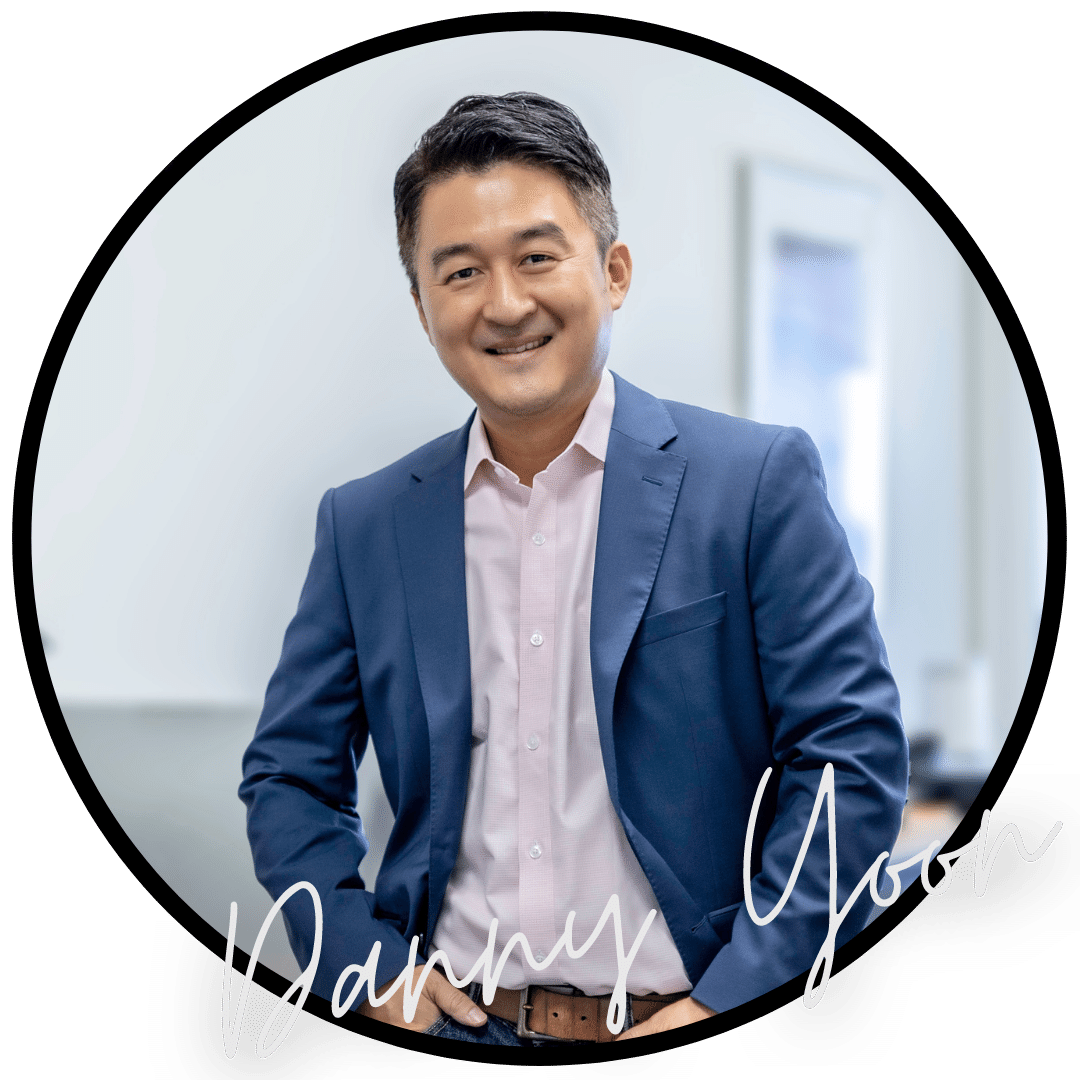 Are you looking for a new jersey real estate agent with experience and track records?
Danny is a highly skilled Sales Associate and Associate-REALTOR®, widely respected for his exceptional performance in the real estate industry in northern New Jersey. He has consistently received accolades from REAL Trends - America's Best Real Estate Professionals, placing him among the top 1.5% of all Nationally ranked agents. With a true passion for real estate, remarkable negotiation abilities, a keen eye for home staging, comprehensive market knowledge, and exceptional interpersonal skills, Danny truly shines as an invaluable resource for his clients.
* Accomplishments *
Top 1.5% of America's Best Real Estate Agents by REAL Trends Magazine WSJ 2022 and 2023
#1 Producing Agent at Prominent Properties Sotheby's Int'l Realty Edgewater Office.
Selected as one of the top agents in Bergen county by Bergen Magazine 2021 - 2023.
Circle of Excellence Sales Awards
Platinum 2022 and 2021
Gold 2020 and Bronze 2019
What clients are saying...
"저희는 Danny Yoon을 지인소개로 저희 property rent놓는일로 연락을 드렸어요. 솔직히 뉴저지 버겐카운티는 마켓이 hot하고 리얼터 에이전트분들이 하시는일이 다 똑같겠지 생각하고 별로 기대 안하고 연락드렸었어요. 작은 detail에서 legal 문제까지
…
Read More
아주 꼼꼼히 하나하나 다 체크하시고 진짜 철저하게 챙기시고 저희가 해야할일 timely manner에 리마인드 해주시고 quality of service 는 정말 여태까지 저희가 4분의 다른 agent분들과 일을 해봤지만 Danny Yoon이 제일 만족스럽습니다!!! 저도 성격이 꼼꼼하고 만만치 않은데 맡으시는 고객을 철저히 protect 해주시고 일이 완벽하게 끝나는 순간까지 서비스 최고입니다!! 진작에 만나뵙고 같이 일했으면 좋았을걸 저희 작은 property rent놓는거에 이렇게 신경을 써주시는데 집을 사고파는일에는 얼마나 더 잘하실지 아직 connect된 realtor agent 없으신분들 Danny Yoon께 꼭 연락하세요!!"
Read Less
"Danny was absolutely amazing and super easy to work with. He understood our circumstances and adapted to find the best solution for us when selling ou
…
Read More
r townhouse. We relied on his expertise and he definitely didn't let us down! Would recommend him to anyone looking to buy or sell :)"
Read Less
"Danny is awesome to work with. He is very knowledgeable about the real estate and rental markets in the area. Since I am new to being a landlord he wa
…
Read More
lked me through the process and what needed to be done to ensure both I and the tenants are happy. He was always helpful in pointing things out to me that I didn't even realize. His experience was exactly what I was looking for. I highly recommend his services wether you are buying a property or thinking about becoming a landlord in the rental market."
Read Less
"We worked with Danny to rent out our condo at Edgewater. He was very professional and responsive. I was actually not in NJ when I listed my property b
…
Read More
ut he went above and beyond to accommodate all of my needs. We ended up getting a great tenant at a rate that I wanted. I am very happy with the service that he provided and would highly recommend him."
Read Less
"The three positives, when working with Danny are: a) he has strong attention to detail (particularly for a broker) b) he is responsive and although h
…
Read More
e has a team, he is hands on c) he is knowledgeable about the real estate codes of conduct. Every vendor and broker has pros and cons, but on balance I'd recommend working with him."
Read Less
"Danny is the best realtor in NJ!! We bought our first home with Danny and he made the entire process smooth and stress-free. Highly recommended!!!"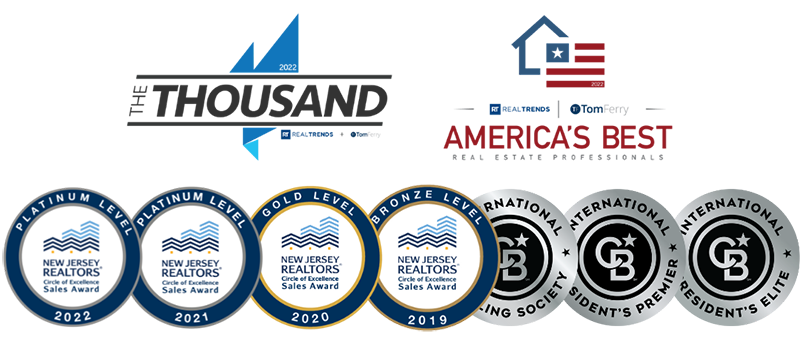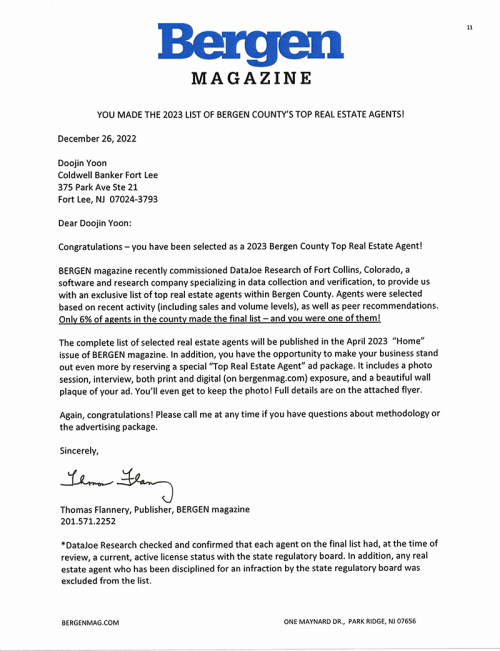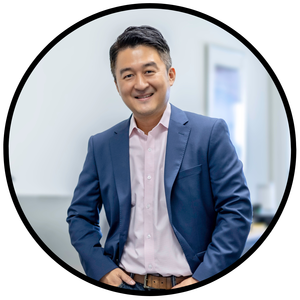 We provide exceptional services for buyers and sellers for residential and commercial Real Estate
Tenafly, New Jersey
Palisades Park, New Jersey
Edgewater, New Jersey
Fort Lee, New Jersey
Closter, New Jersey
Bergen County
Hudson County
Contact Information:
Prominent Properties
Sotheby's International Reatly
2 Main St, Ste F, Edgewater, NJ 07020
Licensed as Doojin Yoon
Send us a message
We will contact you as soon as possible to learn how we can best service your needs.