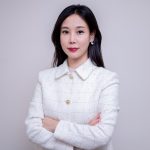 Autumn Kim
Realtor Associate
A little about
Ahram "Autumn" Kim is a distinguished real estate agent in Bergen County in New Jersey known for her exceptional customer service and dedication to her clients' needs. Autumn strives to make every transaction as smooth and stress-free as possible. She recognizes that her clients should be prioritized over all else, staying committed to their interests and decisions.
Autumn is always ready to help those around her. She has a background in nursing and desire to help people. Her natural curiosity drives her to listen to and learn about people she encounters. Empathetic and dependable, Autumn will be your confidant and advocate.
Make Your Next Dream Move With Autumn!
Let's Talk!
Local Expertise. Global Connections.